HireAll Main Event Suppliers for The Dublin Horse Show 2023!
We were delighted to be the main Event Hire supplier for The Dublin Horse Show, one of the biggest iconic equestrian shows globally.
Held in the RDS, the five-day event just celebrated its 148th year in early August with 100,000 visitors and a line-up of 1,600 horses!
With its legacy spanning long over a century, the Dublin Horse Show has evolved into a much anticipated international sporting and social event. The expansive grounds, spanning 43 acres, come alive with 40,000 vibrant flowers, 3,000 bales of hay and so much more. It comes as little surprise that such a grand event is planned 12 months in advance.
Here at Hireall.ie, we're proud to be a trusted event hire partner that helps to orchestrate the hospitality landscape of the Dublin Horse Show.
Over the five days, we supplied, delivered, and project managed the installation of furniture, tableware, and catering equipment over a variety of areas, including
Some highlights of the areas Hireall supplied for hire include the following:
JP McMahon at The Bandlawn:
This area was brought to life with our range of White Folding Chairs and White Square Bistro Tables .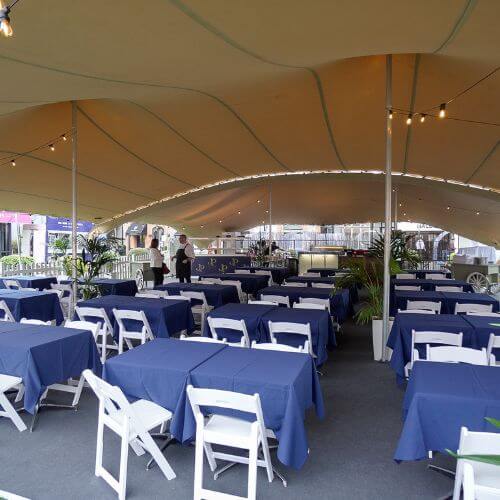 The Pocket Hospitality & Bar:
This area featured our Chiavari Limewash Chairs , catering equipment, bars, and tableware for 220 guests.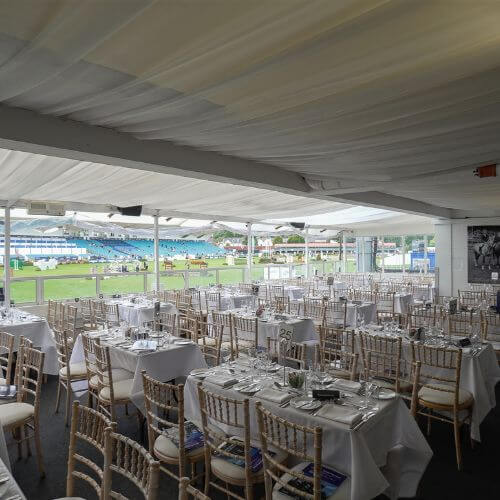 Grandstand Hospitality:
This grand affair boasted Chiavari Gold Chairs , furniture, catering equipment, and tableware for 490 guests.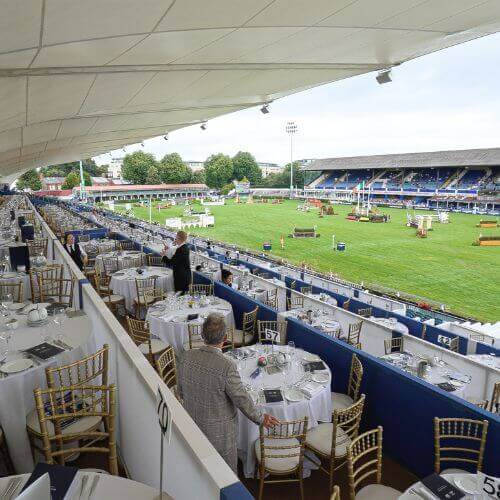 Champagne & Seafood Bar:
Hireall helped to create a luxurious haven which seated 300, adorned with Chiavari Crystal Chairs and White Square Bistro Tables .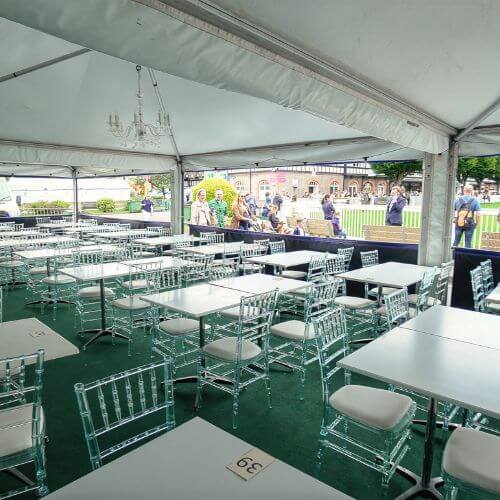 Dodder Hospitality:
This area hosted 160 guests amidst our Sophia chairs.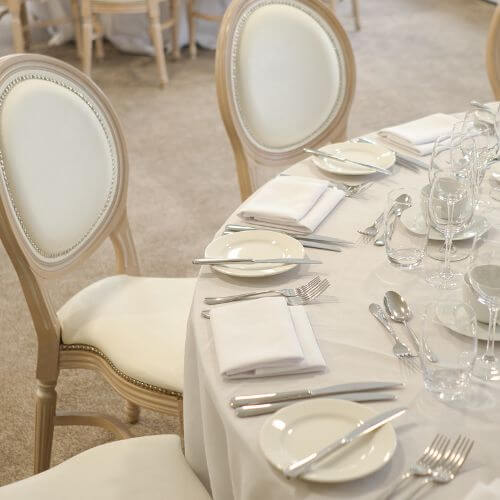 Presidents Hospitality Marquee:
An intimate gathering space for 70, graced with Chiavari Mahogany Chairs .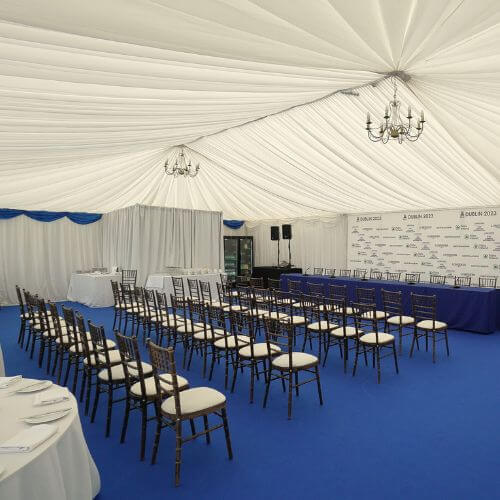 Clyde Restaurant:
Seating 250, the Clyde Restaurant was furnished with Salt Chairs , furniture and catering equipment.
Members Bar:
A modern fusion of aesthetics, featuring pod tables , ivory spandex pod table covers, and Milan black stools .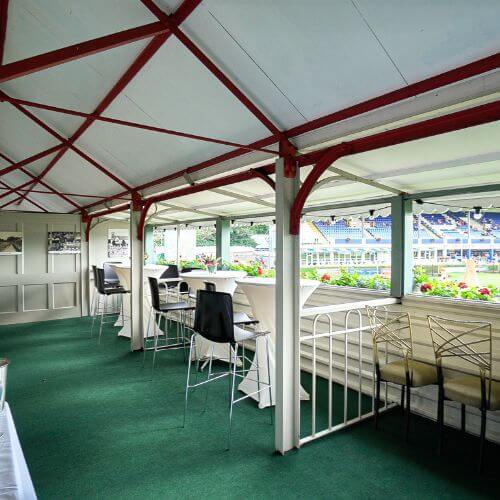 Concert Hall Hospitality:
A dynamic showcase of versatility, transitioning from Chameleon Gold Chairs with sage pads on days 1-3 to the Flow Range setups, Cube Pod Tables and Volt Black Chairs on days 3-5.
Through our commitment to creating these spaces at the Dublin Horse Show, we're proud to embody the spirit of the event, and look forward to future collaborations.
Have a question? Contact us at 01 295 3821 or info@hireall.ie, where our dedicated team will be delighted to assist you with any queries you may have. Hireall - The Event Hire Specialists.