Outdoor Furniture Must Haves For Hire For Spring Summer 2023!
Whether you're hosting a garden party, communion, or wedding reception outdoors this Spring and Summer, Hireall.ie stock an extensive range of Outdoor Furniture in Ireland that's sure to be a focal point of any event!
If your event is taking place outdoors, your choice of garden furniture will play an important role in creating a comfortable and inviting atmosphere for your attendees. If you're unsure where to begin for equipping your outdoor space, fret not, we're here to help! Here are our top tips and recommendations…
Appropriate seating is a MUST: Whether you're looking towards a lounge space or dining tables and chairs, it's key to have enough seating, but also appropriate seating for the event.
Dinner is served: Dining tables and chairs are most ideal if you'll be serving a sit-down meal outdoors. For this setup, we recommend the Wooden Garden Set (4 Seater), perfect for festivals, sporting events and parties in the garden. For more informal dining like picnics, check out the Wooden Picnic Bench!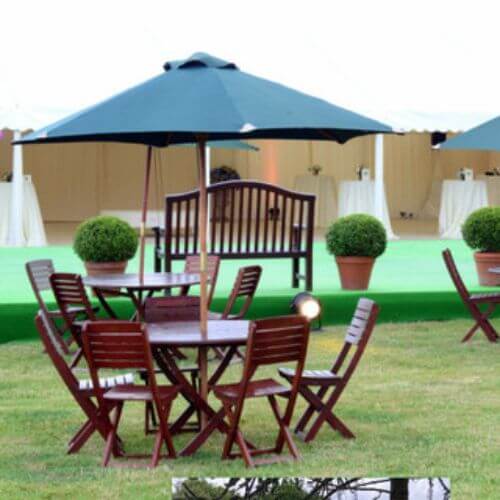 The Mingling Corner: Lounge sets are highly popular, and it's no surprise, thanks to their comfortable quality and ability to create a relaxed atmosphere for guests to socialise. The Pallet Outdoor 4 Seater Set is perfect for creating a chilled-out ambience, and features a cushioned back for extra comfort and shower proof cushions for convenience.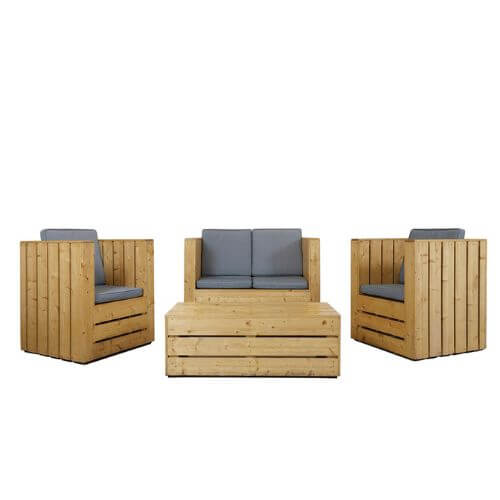 Hold the Sauce, Please! It wouldn't be summer without a barbecue, and we stock everything you'll need to get your grill on. Simply use the pre-assembled and ready for use Masterchef Flat Top Griddle and combine with the Propane Gas Cylinder 25lb/11kg for a sizzling summer meal!
Top the Trends: Rattan garden furniture is going nowhere in 2023, and we're thrilled to share our NEW range which includes the Palm 2 Seater Sofa, Palm Armchair and Palm Coffee Table with Glass Top. Bring a slice of the Mediterranean to your garden and style your space perfection this summer with the entire practical yet aesthetically pleasing and comfortable range!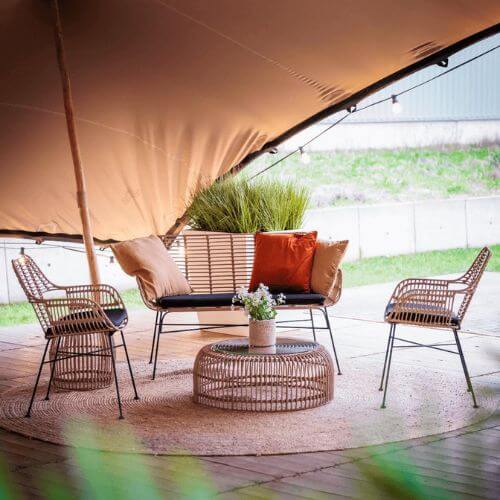 Run for Cover: As much as we rejoice when the sun is shining, it's always good to have a backup, and our Gazebo Black 10ft x 10ft will ensure that the celebrations can continue even if it rains. It's a convenient option as it can be assembled in just 10-15 minutes, and is foldable and transportable, too!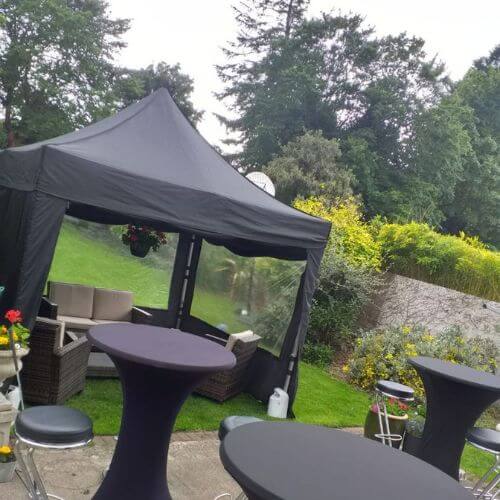 Get your Garden Furniture in Ireland here at Hireall.ie, we have over 40 years of experience in the events industry and our dedicated team are delighted to assist you!