​How to Plan the Perfect Corporate Christmas Party
If you want to plan the annual Office Christmas Party and ensure it's a success, organisation and attention to detail is key, especially when faced with an empty venue to furnish and decorate. Here at Hireall.ie, we've compiled this helpful guide to ensure your Office Christmas Party is the talking point of the year! Let's start with some key considerations you'll want to look at…
Agreeing the Budget: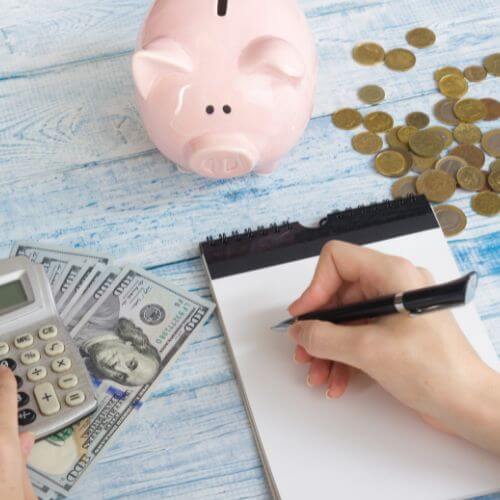 It's key to begin by establishing a clear budget for the party, as this will determine the scope and limitations of what's possible when it comes to your office Christmas party ideas such as selecting a venue, catering, décor and more. After a budget is agreed, it's time to move to the next key step…
Planning Ahead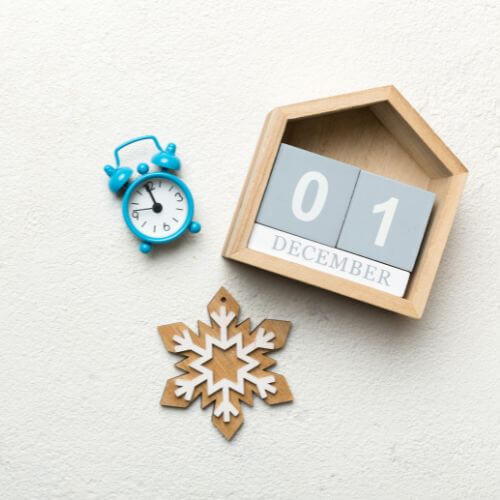 We can't stress the importance of planning enough. Christmas is the busiest time of the year for hospitality, especially for larger/group bookings, and if there are any particular vendors/caters you'd like to secure in time, it's best to book months ahead. You can even include items on your planning agenda like arranging a secret Santa/Kris Kindle exchange for co-workers and pre-booking transport for your guests, a much appreciated gesture!
Choosing The Venue: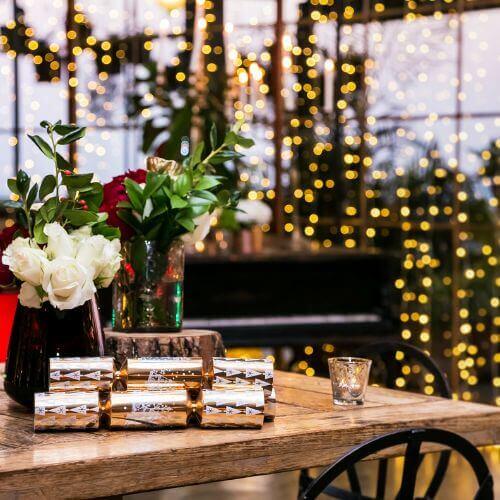 Never underestimate the power of choosing the right venue for your corporate Christmas party. When discussing options, it's important to consider key factors and ask questions such as: how many people can the venue hold? Is it accessible for all? Is the location suitable? Does it align with the allotted budget? Top tip: You can make visits to multiple venues to get a vision of what your party might look like there.
Invitation: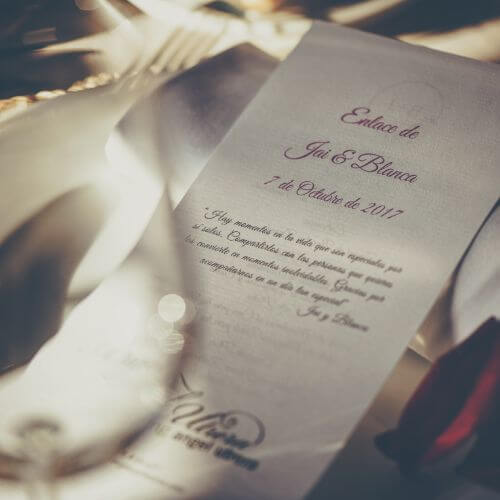 We recommend sending out invitations as early as possible to potential attendees. As we mentioned earlier, Christmas is not only a busy time for hospitality, but many people book holidays and have family commitments during the festive season, so it's important to give ample notice. Make sure to include the date, time, venue, dress code and menu choices (if required).
Theme: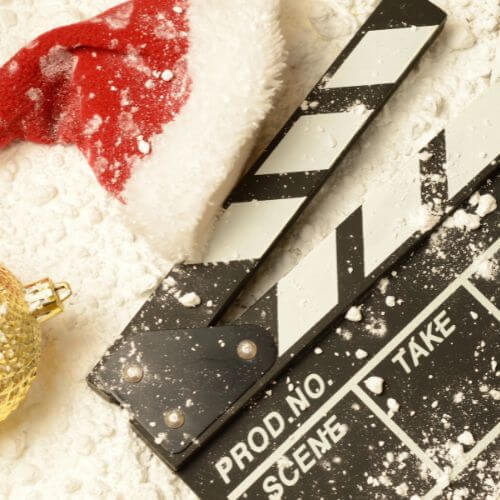 You may wish to choose a theme for your corporate Christmas party, such as certain colours or a more defined theme, eg. Hollywood or Winter Wonderland. The theme will inform factors such as décor, catering and even music. We also hire an extensive range of props for parties, simply give us a call on 01 295 3821 to find out more!
When Choosing the Venue:
Let's circle back step 3 and choosing your venue. It's key that you establish what will be included with the venue, such as caterers, furniture, etc.
Catering and Beverage Services: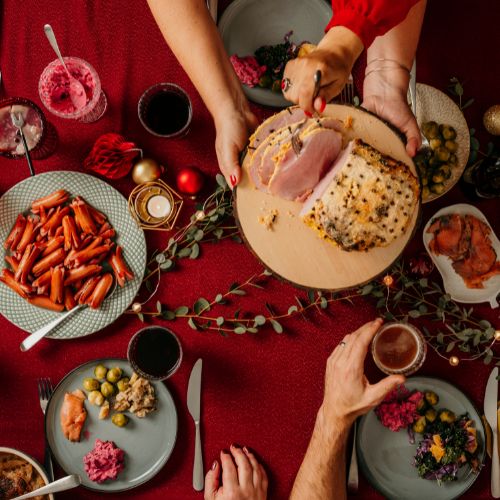 Ask whether the venue has its own catering services and bar staff or if you'll need to hire this service additionally. You may wish to hire a caterer if this service isn't supplied by your venue. Establish the menu and note any dietary requirements of guests. We hire everything you'll need to serve up meals and drinks for attendees in our range of Buffetware & Table Service Hire, Bars & Bar Accessories Hire and Catering Equipment Hire
Furniture/Decor: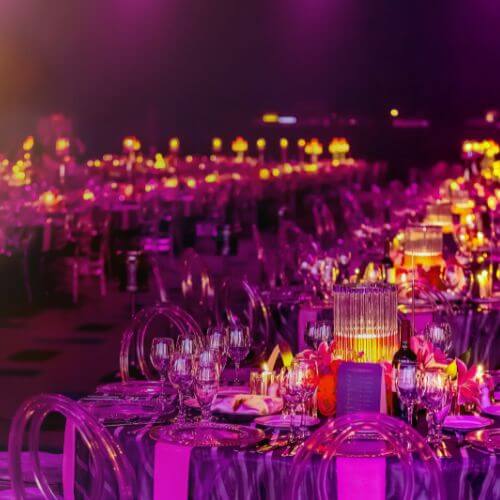 What kind of party do you envision? A cocktail party? A relaxed buffet? Or perhaps a sit down banquet? This will determine your décor choices. Here at Hireall.ie, we hire a wide range of furniture and décor for all themes and preferences, such as Banquet Chairs, Banquet Tables, Pod Tables, Bar Stools, Lounge Furniture and more.
Tableware and Glassware: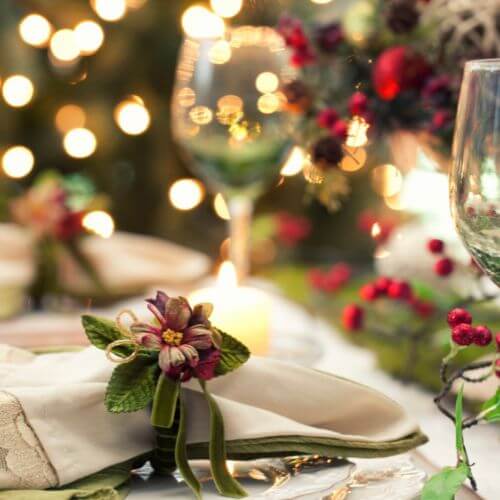 Check if the venue provides glassware, tableware, and linens. If not, we rent an extensive range of Crockery, Cutlery, Glassware and Linen here at Hireall.ie, with options to suit all tastes and themes!
Entertainment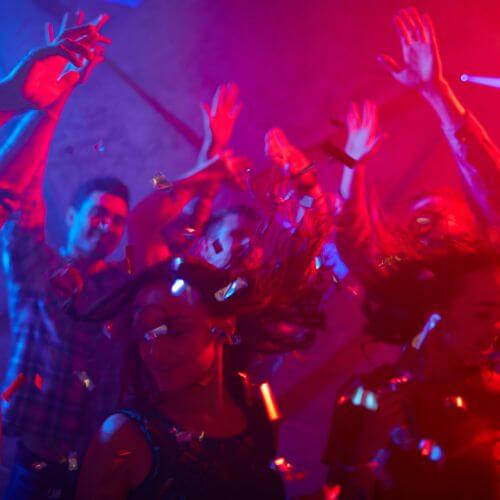 You may wish to book a band or DJ for the venue. You may need to hire sound, lighting and stage options. Check out our Dancefloor, Staging & Lighting options for hire here at Hireall.ie, including our Stage Section 2m x 1m, which can be configured to a custom size. And look no further than our White Dance Floor 4ft x 2ft LED Uplighters - Set of 4 to keep the party going and create the perfect ambiance.
And there you have it, your one-stop guide to Planning the Perfect Corporate Christmas Party! Have any question about planning your corporate Christmas party in Dublin and beyond? Our dedicated team are delighted to assist with queries regarding furnishing, equipment hire and more to transform your empty venue into a winter wonderland for your guests! We provide tailored solutions to suit your needs and preferences, just give us a call at 01 295 3821 or email info@hireall.ie.