​HireAll Celebrates 50 Years of Making Events Happen
Today marks a milestone close to our hearts – the 50th anniversary of HireAll. We are delighted to celebrate 50 years of making events happen in Ireland.
HireAll's roots trace back to its humble beginnings as a machinery rental company on Mount Street in Dublin in 1973. Whilst Thin Lizzy is coined Ireland's top band and Limerick and Kilkenny battle for an All-Ireland hurling title, something equally momentous is occurring in Mount Street, Dublin. Hireall is opening its doors for the first time.
Five decades, a dedicated team of fifty professionals and a fleet of twenty delivery trucks later, our warehouse now spans an impressive 50,000 square feet, boasting the most extensive range of event products in the nation.
Over the years, Hireall has been a witness to key moments in Irish history and remains an integral part of such historic occasions, including hosting events like Pope Francis's Visit, Queen Elizabeth II's State Visit and Joe Biden's Presidential Dinner in Dublin, among many others.
Hireall has been involved in most of the biggest and best events in Ireland. We've had the privilege to work on some of the most prestigious events that have taken place in Ireland, including The Dublin Horseshow, Horizon Irish Open, Presidents & Papal Visits, KPMG Women's Irish Open, Punchestown Racing Festival, and many concerts and festivals.
Our reputation as Ireland's premier event supplier has been cultivated through dedication, hard work, and a steadfast commitment to excellence. We take great pride in our enduring partnerships with clients who continue to place their trust in us year after year.
We have experienced many booms and busts over this time, but the business has always managed to grow and prosper thanks to our wonderful team at Hireall. We are also so fortunate to have such a loyal and supportive customer base who have worked closely with us for many years.
We would like to thank the past and present team at Hireall and our clients and friends for all of their support throughout our journey.
We have a great story to tell about our last 50 years, you can find our video here:
Some images from the events we've been involved in include: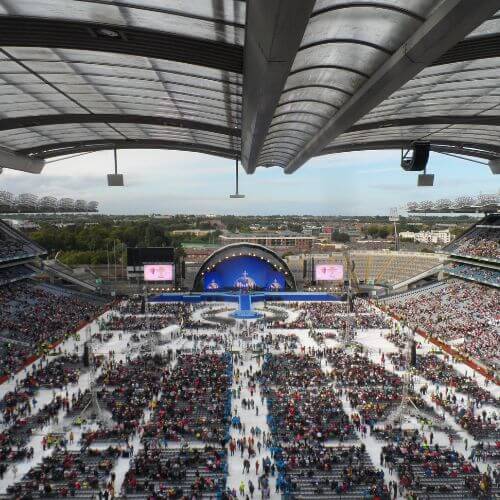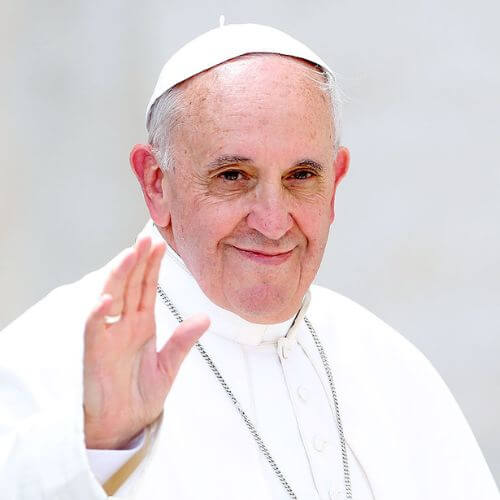 The Papal Visit to Ireland, 2018.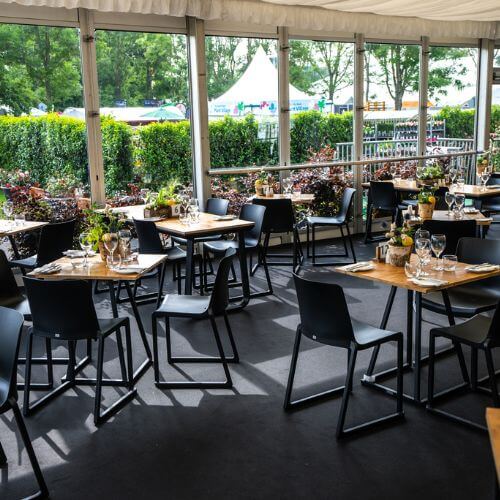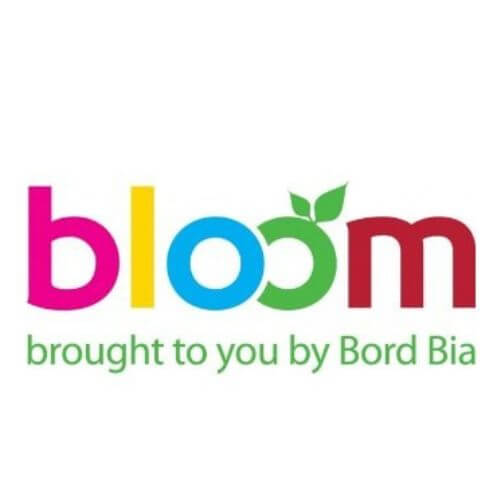 Bloom Festival over many years.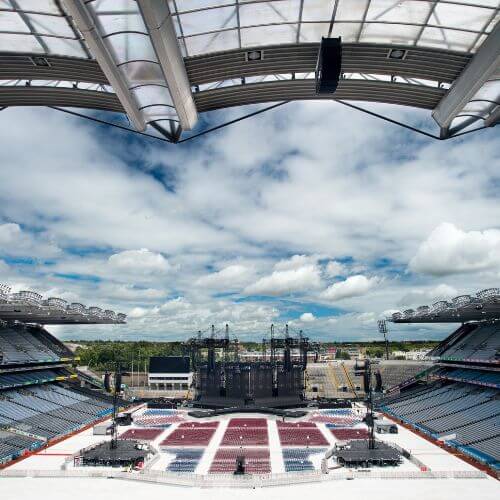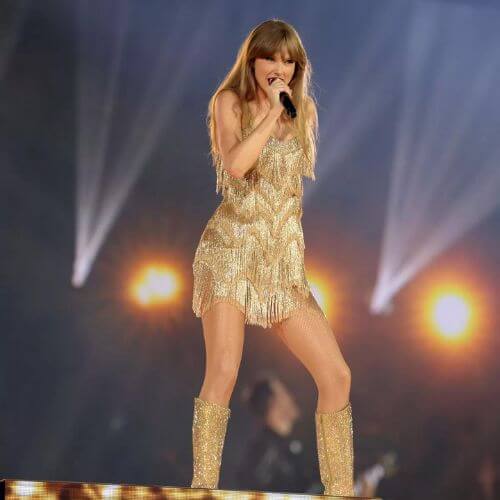 Taylor Swift's Reputation Tour, Dublin, 2018.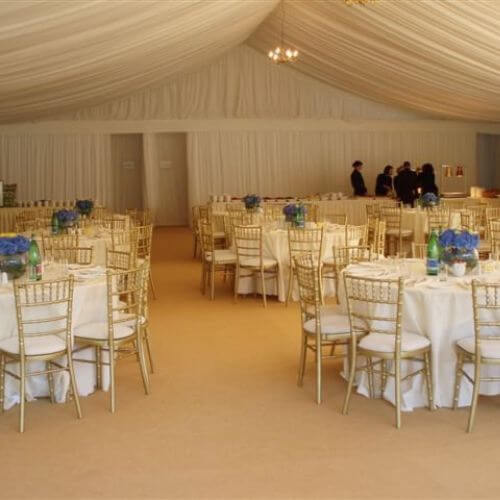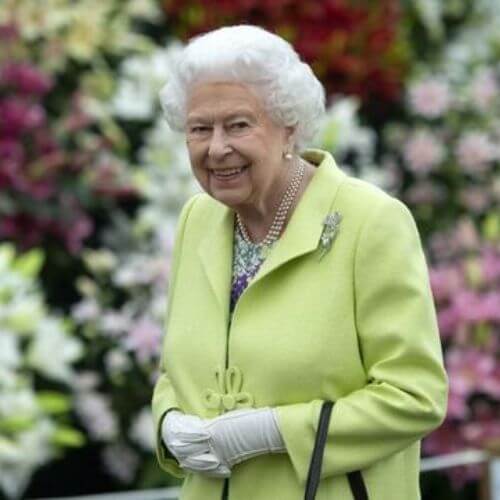 State Visit by Queen Elizabeth II to the Republic of Ireland, 2011.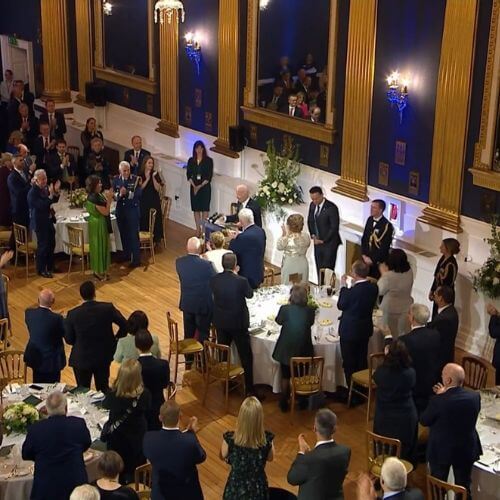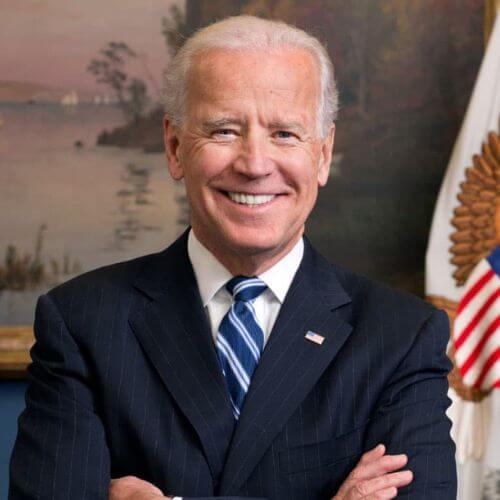 Joe Biden's Presidential Dinner in Dublin, 2018.